September 18, 2018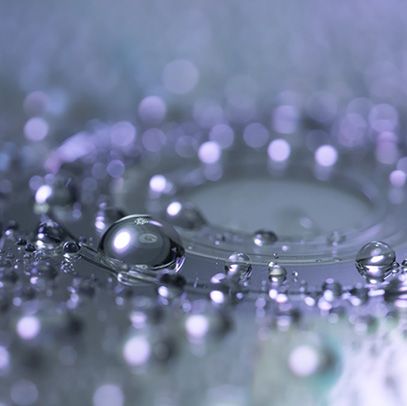 East Main Vision Clinic emerges as the premier Dry Eye Clinic in the South Sound.

PUYALLUP, WA — Dr. Day and his Dry Eye Specialist, Kari, evaluate patients who have symptoms ranging from mild to extreme dryness; advanced technology allows them to diagnose and treat Dry Eye Disease.
Dry eye disease is a growing health concern affecting over 20 million otherwise healthy adults nationwide. There are many causes of dry eye. Often, dry eye is part of the natural aging process. It can also be caused by blinking or eyelid problems, medications like antihistamines, oral contraceptives and antidepressants, a dry climate, wind and dust, systemic health problems like arthritis or Sjögren's disease, and chemical or thermal burns to your eyes.
Together Dr. Day and Dry Eye Technician Kari, review each individual case to determine a treatment plan. "We are here to advise, educate and to offer the very best options," Kari said.
"By using state-of-the-art technology and knowledge the Dry Eye Center at East Main Vision is committed to the tailored care and treatment of every Dry Eye Disease sufferer we have the pleasure of working with," she said.
The Dry Eye Center does much more than prescribe eye drops; new imaging technology allows the specialist to view the glands within the eyelids to determine the cause of patient's' symptoms. The Center offers treatment options including the LipiFlow system, which has the ability to reverse the clinical signs as well as the symptoms of dry eye disease for many sufferers.
Dry eye symptoms may include irritated, scratchy, dry, uncomfortable or red eyes, a burning sensation or feeling of something foreign in your eyes and blurred vision. Excessively dry eyes may damage eye tissue, scar the cornea, or make contact lens wear difficult.
"Dry eyes and tear film instability can be very uncomfortable problems to manage on your own. Dr. Day saw the growing population with these problems and wanted to help his patients to benefit from better diagnostics and treatments, so he has expanded our clinic with our Dry Eye Center." Kari said.
As the only dedicated Dry Eye Center in Pierce County, we treat patients not only from Puyallup, but from Sumner, Bonney Lake, Auburn, Fife, Tacoma, Edgewood, Graham, Federal Way, Kent, Renton, Olympia, Lakewood, and some have even traveled from Vancouver, Washington! We are proud to offer treatment options that offer true relief for patients who have been suffering from the devastating effects of Dry Eye Disease.