April 18, 2018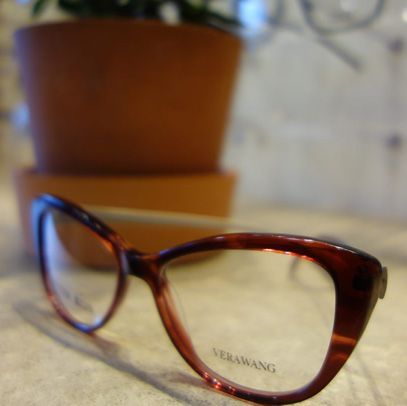 We are honored to provide excellent eye exams and always to try to exceed your expectations in every way. We count on our wonderful patients to allow us to continue to do so, and we appreciate the effort you bring to the exam room. Your eye health is very important to us, and in order to ensure your eyes remain healthy, we require your active participation in the exam process. These 7 tips will help us to help you, so please read, comment, and share!
1. Even if you have seen Dr. Day before, please bring along your favorite pairs of glasses. Bring your everyday pair of progressives as well as your computer glasses that you can't get through the work day without. And yes, even bring that 3 year-old-pair of trusty sunglasses that are your constant companion on sunny days. The more information we have about how well you are seeing with your current glasses, the better we can help assess your visual needs and let you know how much your vision has changed.
2. Are you a contact lens wearer? Maybe you only wear contacts on the weekends or when you go skiing, but if you plan to update your contact lens prescription, please come to your appointment wearing your contacts. Not only will this help us assess how well you are seeing with your current prescription, but it allows Dr. Day to check to make sure the lenses are fitting properly on your eyes. Lenses tend to dry out and shrink after hours of wear, so it is important to know how the lenses are fitting after a few hours of wear.
3. Maybe you are just coming in for a routine exam and you don't have any eye issues. But there is a good chance that you've had an eye or vision problem or two that you would like to ask Dr. Day about. It's a great idea to jot down a few observations or questions and to share these with the technician who performs your pretesting. Maybe you've noticed that you can't see as well when driving at night, or that you have started noticing little floating globs in your vision. The more we know up front, the better prepared we are to answer your questions and offer solutions.

4. Knowing your family history may not seem like a big deal when going to the eye doctor, but unfortunately many eye conditions are hereditary, meaning they run strongly in families. For instance, it is believed that someone who has an immediate family member with glaucoma is 4 times as likely to develop the sight-threatening condition themselves. Knowing this information will help Dr. Day to assess your risk for glaucoma as well as other hereditary eye conditions.
5. Whether you have a vision plan or not, it is important that you bring your Medical Insurance card and information to your appointment. While many eye exams fall under vision plans, some are considered Medical Eye Exams and are billed to your major medical insurance. Our Provider Specialists are often able to gather information about your plan ahead of your appointment so that we can ensure you receive the best contribution from your insurance company.
6. If you have dry eyes you may use artificial tears or lubricating eye drops on occasion. Please bring these along so that we know exactly what you are putting in your eyes. There are so many different options available to consumers these days, and some are much better than others. Letting us know exactly which drops you are using will help us better understand the condition of your eyes and glands.
7. Be prepared to discuss your vision needs. If you have a specific need that you would like to have addressed, such as eye fatigue related to computer use, it is helpful to measure the distance to your computer monitor prior to your appointment. Or if you are running low on contacts, call us to we can have some on hand for your appointment. We will always go above and beyond to make sure your vision and eye needs are met, but these little things can help us to help you.

Thank you for continuing to entrust us with your eyecare needs and for recommending us to your friends and family!